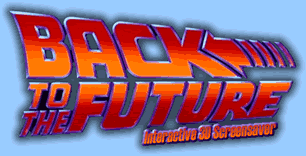 Version 1.1 - 06/08/2003
By
Robert Bennett
Please note: NEVER link directly to the files listed below, always link to this page. These files will move due to bandwidth restrictions, but this page will always have the latest links.
Click here to download!
Click here to download from a Tucows mirror (bundle free)
---
RELEASE NOTES
Back in August 2002 the Back to the Future trilogy was released here in Australia on DVD, and since these movies are old faves of mine I grabbed a copy.
One of the extras on the DVD was all concept art etc of the DeLorean, and there were some basic blueprints included. That was enough to give the basic shape of the car, so I started making a 3D model of it.
But for whatever reason I stopped. I don't remember why, maybe I was abducted by ferrets and had my memory erased, or maybe I just thought of something I'd rather do.
Anyway for some reason the BTTF DVDs weren't released in the US til November or something. And once they were released I started getting requests for a screensaver. So after all the Christmas stuff was over with I blew the dust off the half finished model and decided to finish it off. And here it is!
It's basically just got the time traveling DeLorean driving around an endless car park (it was meant to be the Twin/Lone Pines Mall car park but I haven't had time to make it any more detailed). Randomly the car will speed up to 88mph and go thru time.
I've sat and watched this thing for hours, and I think it's pretty nifty. Dr.Emmet Brown and Marty McFly would be proud!
If you're sick of watching you can activate the Game Mode and take control of the car yourself. There's not much to it, you just drive around, and if you drive fast enough you'll go thru time.
This thing isn't perfect, but I've never seen anything like it before. (All I've been able to find BTTF-wise is slideshow yawnfests) So if you find anything better, use it. Complaining about free software leads to unfortunate voodoo curses being put on you.
If you spot any bugs please let me know.
Enjoy!
---
GAME MODE INSTRUCTIONS
That's right, this ultra-nifty Useless Creation lets you take control of the time traveling DeLorean yourself!
When its driving around press Space and the Game Mode will be started.
The keys are:
Up Arrow: Accelerate.
Down Arrow: Brake.
Left/Right Arrows: Turn.
Space Bar: Switch between normal and hover modes.
C: Switch camera modes.
---
VERSION HISTORY
1.1 06/08/2003 Minor Update
Converted to work with UC3D.
Added some new camera angles.
Changed the sky slightly to make it a bit more obvious (people kept requesting a sky, there already was one!)
Changed the draw distance a little so you can see more of the road in the distance, instead of just black.
1.0 13/01/2003 Original Release
The DeLorean Time Machine drives around.
Normal and hover modes.
Interactivity lets you drive the car.
Background music.
---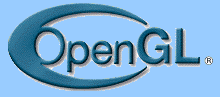 Brought to you thru the endless magic of OpenGL!
---
Back to the Future and all related stuff is Copyright © Universal Studios.
The screen saver itself is Copyright © Robert Bennett 2003.
This screen saver is meant as a tribute to Back to the Future, no copyright infringement is intended.
This software is FREE and may not be used for profit.
If you like and use it, send me an email!