Version 1.5 - 01/01/2003
By
Robert Bennett
Rob@UselessCreations.com Please note: NEVER link directly to the files listed below, always link to this page. These files will move due to bandwidth restrictions, but this page will always have the latest links.
Click here to download! (478kb)
---
Click here to download the old original Doctor Who screensaver.
Click here to download the TARDIS 3D Doctor Who screensaver.

---
RELEASE NOTES (v1.5):
Just a quick-ish update. Everyone seemed to love this screensaver, but as usual some people devoted hours of their life finding something about this piece of nifty free software to complain about: no sound.
So I've finally gotten round to adding sound. Now there should be nothing left to complain about. Altho I'm sure you'll find something.
I've used the same music files and sound effects as I used in the old Doctor Who screensaver. I figured it'd be nice to have a link between them. That and I couldn't be bothered looking for new ones.
For sound to work you need to have DirectX 8 or higher installed. If you need DirectX go to: http://www.microsoft.com/directx (Please Note: As far as I know there is no version of DirectX for WindowsNT that supports DirectAudio, so sound will not work under NT)
Enjoy!
---
RELEASE NOTES (v1.0):
I don't remember if its 4 or 5 years since I released my first Doctor Who screensaver. Over that time it's been pretty popular and I've had a huge amount of email asking for updates. Well the wait is over.
Kind of.
This is not an update of the old screensaver, and its not an update of the TARDIS 3D screensaver from last year. It's a whole new one.
I no longer have the compiler I used to do the original Doctor Who screensaver, so I haven't been able to update it. Besides that it was pretty badly written and messy as so I really wanted to start over.
I had this idea ages ago, and I did part of it straight away. I've been using the all new vortex bit as my screensaver for months but I didn't think it was enough to release by itself. So I recently had a blast of inspiration and I've finished it to a point I think is worth releasing.
There are no Doctors in this one. It's more about my other favourite "character", the TARDIS.
There are 3 parts to it: The TARDIS on a planets surface. It then takes off and travels thru the vortex. While its traveling you randomly get taken inside the console room where you'll find K-9 roaming around. All in glorious 3D!
Hope all you patient Doctor Who fans who have been waiting for this enjoy it as much as I do, and I hope all the rest of you do to.
As usual if you like/hate/choke on this thing drop me an email.
Enjoy!
PS. I can't add any Doctors to this because I can't do a 3D Doctor. If you happen to be, or you know, a REALLY GOOD Sim skinner/mesher and you'd like to do a skin/mesh of the Doctor in "The Sims" format and wouldn't mind seeing it in this screensaver then drop me a line. (I stress that I'd want it to look REALLY good. There's a lot of crap ones around.)
---
VERSION HISTORY
1.5 01/01/2003 Update to add sound/music
4 different versions of the music.
TARDIS take off, landing and console room hum sounds.

1.0 19/09/2002 Original Release
Complete re-write. (So this isn't like the old one)
Vortex mode.
Planetary surface mode.
Console room mode (with K9).

---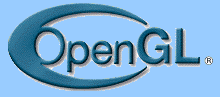 Brought to you thru the endless magic of OpenGL!
---
Doctor Who and related stuff is Copyright © BBC.
The screen saver itself is Copyright © Robert Bennett 2002.
This screen saver is meant as a tribute to Doctor Who, no copyright infringement is intended.
This software is FREE and may not be used for profit.
If you like and use it, send me an email!