If you like this screensaver try out The Matrix Revolutions 3D Screensaver!
Version 1.2 - 31/10/2003
By
Robert Bennett
Please note: NEVER link directly to the files listed below, always link to this page. These files will move due to bandwidth restrictions, but this page will always have the latest links.
Click here to download!
---
You can upgrade right now to a version without Useless Creations logos popping up for just US$5!
Click here to get it now!
---
Settings
To get to the settings screen go to Display options in Control Panel and
in the Screen Saver section click on Settings. This brings up the UC3D settings screen where you can set the countdown and display settings. To get to the settings for this screen saver select it in the Installed Modules list and click the button.
The following configuration options are available. (It is recommended that you play with the options to find what runs best on your PC and what you think looks best):
Background Music: This lets you select if you want background music to play one, repeated forever, or not at all. DirectX8 or higher is required for music. If you need to get DirectX you can do so from: http://www.microsoft.com/directx
Neo Mode: Here you can choose if you want Neo to always be drawn as flowing code, always drawn normally, or fading in and out between the two.
Normal Colour: Click on the coloured box to set the colour of the normal falling code.
Highlight Colour: Click on the coloured box to set the colour of the highlighted character that leads the falling code.
Reset Default Colours: This resets the colour options to the default green colours.
Glyph Size: Lets you set whether you want small, medium or large glyphs in the code. Use this in conjunction with the Code Resolution to get the effect you like best.
Code Resolution: Lets you set the resolution of the dynamically generated code that flows over everything in the city. Setting it higher means you can see the glyphs better, but it may take more power to run properly. If you are having speed problems setting this lower may speed things up, but you won't be able to see the glyphs as clearly. Fiddle with this and the Glyph Size settings to get the best results for you and your PC.
---
UPGRADE YOUR VIDEO DRIVERS!
No matter what version of Windows you are using it is recommended that you make sure you are using the latest drivers for your video card. If you have any problems (slow, jerky, crashing, freezing) they can almost always be fixed by simply replacing your outdated drivers.
The latest drivers for your card are available from the manufacturers website. They are always working on upgrading the drivers, so make sure you upgrade them!
Some common manufacturers websites are:
ATI
Matrox
nVidia
PowerVR
---
Release Notes (v1.2)
I still kind of like this screensaver more than the other Matrix screensaver I did, but this one is nowhere near as popular. Not sure why because I personally think this one is a bit more fun.
Anyhoo, I did have some people asking for music to be added, like I did for the other screensaver. So I've added music.
Enjoy!
---
Release Notes (v1.1)
Just a small update to convert this screen saver to work with the UC3D Screen Saver System so that you can mix it in with other UC3D screen savers. If you want more info on UC3D, which I'm going to convert as many of my stuff as possible to use, go to: http://www.UselessCreations.com/uc3d
I also made some tweaks to the camera modes, and the way Neo moves and a few other things. I also added an option to select if you want Neo displayed as code, normally, or fading between the two.
Enjoy!
---
Release Notes (v1.0)
When I saw The Matrix: Reloaded I thought one of the best effects was the buildings n stuff all formed out of Matrix code and I instantly thought it'd make a cool screensaver. Then when I saw Neo flying around I thought of this. This was originally an idea I had for a Superman screensaver, with the dude flying around Metropolis or whatever. Sorry Superman fans, but when I saw Neo flying around and I thought instead of a normal city he could fly around in a city made out of flowing green Matrix code. And the result looks very, very cool, even if I do say so myself. (And I may still do a Superman version, we'll see)
Please note! I always get emails saying "it's too slow" or "why doesn't it go properly" without giving me any information whatsoever about your system. So listen very carefully, I shall say this only one: like all 3D programs you need a 3D accelerator video card for it to run properly. And as I say about 17 times on the website, and in this readme, you should always use the latest drivers for your video card for best performance. Ok? Got that? Good.
Now, it applies to this one even more so. It basically has to do the job of 2 screensavers: one generating the dynamic flowing code, and the second using it to draw the city and Neo and all that. It runs nicely on my PC and I only have an old Celeron and a cheap video card, and I'm sure you've got better than me, so you should be fine. Try it out and see how you go.
As usual, if you spot any bugs let me know. Now go and watch this thing and enjoy. I've never seen anything like it, but I guess I haven't looked too hard. Personally I prefer this to the code screensaver because there's more going on, but that's just me. My Matrix Reloaded 3D Screensaver is ofcourse still available and has been stupidly popular. I hope you guys enjoy this one just as much. Now I'll probably get complaints that you can't decide which one to use, but I can live with that.
Oh, and since I keep getting requests for logo-free versions there's a donor version of this one available without logos. Check out the website for details.
Enjoy!
---
Version History
v1.2 - 31st October, 2003 - Update
Added background music for a bit of fun.
v1.1 - 19th July, 2003 - Minor Update
Converted to work with UC3D.
Added option to choose how you want Neo displayed.
Tweaked some of the camera modes and some other small stuff.
v1.0 - 12th June, 2003 - Original Release
Neo flies thru a city made up of flowing Matrix code, all in puddle formingly nifty 3D!
Configurable countdown timer.
---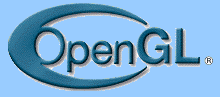 Brought to you thru the endless magic of OpenGL!