Click here for the official Lord Of The Rings website
Version 3.3 - 08/12/2003
By
Robert Bennett
Please note: NEVER link directly to the files listed below, always link to this page. These files will move due to bandwidth restrictions, but this page will always have the latest links.
Click here to download!
---
Click here to download the old Lord of the Rings: The Two Towers 3D Screensaver v2.1
---
Click here to download the old Lord of the Rings: Fellowship of the Ring 3D Screensaver v1.5
---
UPDATE YOUR VIDEO DRIVERS!
No matter what version of Windows you are using it is recommended that you make sure you are using the latest drivers for your video card. If you have any problems (slow, jerky, crashing, freezing) they can almost always be fixed by simply replacing your outdated drivers.
The latest drivers for your card are available from the manufacturers website. They are always working on upgrading the drivers, so make sure you upgrade them!
Some common manufacturers websites are:
ATI
Matrox
nVidia
PowerVR
---
SETTINGS
To get to the settings screen go to Display options in Control Panel and
in the Screen Saver section click on Settings.
This will bring up the UC3D settings screen where you can set the countdown, and other settings for to http://www.UselessCreations.com/uc3d for more info. You can also get to this screen saver's specific settings.
The following configuration options are available. (It is recommended that you play with the options to find what runs best on your PC and what you think looks best):
Number of Rings: Sets how many rings are falling.
Ring Size: Sets the size of the falling rings. This can effect the speed. If you have big rings, you don't need as many of them to have a good looking effect. Keep that in mind.
Ring Colour: Lets you choose between gold, silver, bronze and other coloured rings, or you can have a mix of them all.
Show Sparks When Rings Collide: When enabled sparks will fly out when rings bounce off each other.
Viewing Angle: Lets you select how you view the falling rings: from the front (they fall down the screen), top down (they fall away from you), bottom up (they fall towards you), or random which rotates the view freely (IMHO very cool).
Zoom In And Show Pictures: When turned on the screen saver will randomly zoom in on a ring and display a picture.
Show Picture Captions: Turns the picture captions on and off.
Slow down time when zooming in: With this you can set whether the screen saver slows down the falling rings when it zooms in on a ring, or if the camera simply travels with the ring as it falls. You can also have it random do either each time it zooms in.
Show Clock: Displays the current time in the middle of the screen.
Clock 12 Hour Mode: For those of you who don't like (or can't work out) 24 hour time this will display 12 hour time instead.
Clock Size: Sets how big the clock is on the screen.
Play Music: Turn this on for background music to play while the screensaver is running.
Selected Music: If you'd prefer just one of the tunes play, you can select it here, or select Random to have a random tune play.
---
RELEASE NOTES (v3.3)
Well the ads have started and its only a couple of weeks til the movie is release. I got a bit excited about it and decided to do an update to this screensaver. I've added a heap more pictures. There's now over 50 included.
And since everyone seems to want sound with every screensaver I do these days I've added a few background tunes aswell. I had trouble finding the one I wanted, but I think these are pretty good.
See you at the cinema! I'll be the one thrown out for hurling popcorn at the folks dressed up as elfs.
Enjoy!
---
RELEASE NOTES (v3.0)
Here we are again. Another year, another Lord of the Rings movie, and I do another screen saver so we can all sit back and wait for it in style.
Altho I guess this will be the last. Still, it's been fun. I hope you all like this one as much as you've like the 2 from previous years.
Again, I've re-written it from scratch. But it's not quite as different this year as it was last year. Mainly because I really liked last years. This is kind of a mix of both the previous screen savers. It's still got time slowing down and all that, but you can also turn it off. I've had a struggle finding pictures, but I'll probably release an update when I find more.
If you find any bugs or anything, let me know!
Lets hope Return of the King is as well made as the first two!
Enjoy!
---
VERSION HISTORY
v3.3 - 8th December, 2003 - Update
Added background music.
Added more pictures. There are now over 50.
v3.0 - 22nd August, 2003 - Original Release
3D rings floatin' around. Time randomly slows down to zoom in and display a picture.
Complete re-write of the old Two Towers screen saver (which was a re-write of the even older Fellowship screen saver).
More options then you can poke an Elf at.
Over 30 images from The Return of the King.
---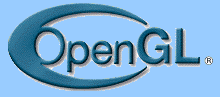 Brought to you thru the endless magic of OpenGL!