This is the MAC OS X version.
Click here for the WINDOWS version!
Version 1.0 for Mac OS X 10.3 or higher - 06/06/2006
By
Robert Bennett
Rob@UselessCreations.com Please note: NEVER link directly to the files listed below, always link to this page. These files will move due to bandwidth restrictions, but this page will always have the latest links.
Click here to download!

---
This is an unofficial FREE screen saver. There is no connection to any official Superman stuff, it's simply a free screen saver made by a fan, for other fans to enjoy. No payment or registration or anything else is necessary to enjoy it in full. Just download it and have fun!
---
SETTINGS
To get to the screen saver settings go to System Preferences, then Desktop and Screen Saver, select this screensaver and slick on Options.
The following configuration options are available. (It is recommended that you play with the options to find what runs best on your Mac and what you think looks best):
Display Images From Superman Returns: With this turned on there will be billboards around the city displaying images from the new Superman Returns movie. If you turn it off, the billboards will not be displayed at all which could speed things up on slower machines.
Play Background Music: Turn this on if you want to hear music playing while Superman flies around the city.
Background Music To Play: Here you can select which music plays in the background, the default selection is the classic theme from the 1978 Superman: The Movie. You can also choose from the Lois & Clarke: The New Adventures Of Superman theme, the old theme from the 1950s Adventures of Superman TV show, and the theme from the Superman Animated Series. Or select random and you'll hear whatever get's randomly selected.
---
USELESS RELEASE NOTES
I'm a big fan of Superman. I remember watching the old Christopher Reeves movies over and over when I was a kid, it's hard to imagine anyone else playing the part, but I still can't wait for the new movie. I just pray that it's good, altho I recently re-watched the old ones, and they aren't as great as I remember...
Anyway, a while back I posted on the mailing list asking for ideas for this screen saver because I was a bit stuck. I think I got maybe 3 replies, and none of them were very practical. It was a little disappointing, but I figure no one reads the mailing list posts, and no one probably reads this stuff either. I did get one reply saying why not make it like the Inside The Matrix screen saver, and a light bulb went on in my head.
I can't believe I didn't think of it myself. You see, when I made the Inside The Matrix screen saver (which if you haven't seen it has Neo flying around a city made of Matrix code) I actually used the idea I had for a Superman screen saver, and just adapted it to make it Matrix-ish. So why not go back and use my original idea the way I originally intended? And that's what I've done.
I've made a new model for Superman, and I've made a new city for him to fly around which I think looks quite cool. But I really wanted to show images from the new movie, because this is a throw back to why I started doing screen savers in the first place: The official screen savers from the official websites absolutely suck. They're just boring slideshows, so I wanted to show that a slideshow doesn't need to be boring.
So I added billboards to the city, and displayed images from the movie on the billboards. I think it looks better than I first imagined, add in the classic Superman theme music and I got chills the first time I watched the finished product. I can't wait for this new movie!
Anyway, this is another FREE release, so please don't complain about whatever I've done wrong with Superman or that something or other is missing, or that he should do this or that. It's a screen saver, not a movie. And it's FREE! Sorry to have to go on about it but I still get complaints about the old Spider-Man screen saver, and this is basically a Superman version with a similar style so I'm expecting to be hammered by people who love to complain about free stuff, as per usual.
To the rest of you amazingly good folks, enjoy it! If you spot bugs, let me know, but overall, just sit back and enjoy it!
This one actually takes a bit of juice to run because I wanted to make the city quite big, so if you have a low end video card, or you're on a Mac Mini or an old Mac, then it may not run well. If you've got something fairly recent, or are on a new MacBook or something, then it should run very nicely. Try it for yourself!
Enjoy!
PS. I loved the Batman Begins screen saver I did last year, but I got very little feedback about it. If you like this, let me know! Otherwise I'll probably give up making these nifty free screen savers because I don't think anyone wants them but me!
---
VERSION HISTORY
v1.0 - 6th June, 2006 - Original Release
Watch Superman fly around a real-time 3D city!
Images from Superman Returns are displayed on the billboards around the city.
You can select from different Superman related theme tunes to play in the background.
---
Superman and everything related is Copyright © DC Comics.
Superman movie images are Copyright © Warner Bros.
The screen saver itself is Copyright © Robert Bennett 2006.
This screen saver is meant as a tribute to Superman,
no copyright infringement is intended.
This software is FREE and may not be used for profit.
This is an unofficial screen saver made by a fan.
If you like and use it, send me an email!
No registration is necessary to enjoy this screensaver in full.
---
This screen saver is provided as is. The author takes no responsibility
for any damage that is done to your system thru it's use.
It works fine for me! If it doesn't for you, it aint my fault!
This product is not guaranteed to save your screen from burn in or any
other form of damage. (eg. exposing it to green kryptonite)
---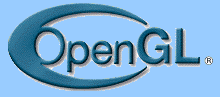 Brought to you thru the endless magic of OpenGL!