Version 2.0 - 01/10/2007
By
Robert Bennett


Please note: NEVER link directly to the files listed below, always link to this page. These files will move due to bandwidth restrictions, but this page will always have the latest links.
Click here to download!

---
REGISTER NOW FOR JUST US$7.50!
Register now to get rid of all the annoying nag messages that pop up!
The full version also lets you install new bottles into your screensaver, and it lets you have more than 5 bottles floating around your screen at a time!
There are 2 ways to get the full registered version of this screen saver:
You can register just this screen saver for just US$7.50 and just get rid of the nag-screens from this screen saver, OR you can register UC3D and get full access to all past, present and future UC3D v1 screen savers for the one low price!! Click here for all the UC3D info.
---
BEER BOTTLE ADD-ONS
Here is a list of beer bottle design add ons available for download. Remember, you need to download and install the main screen saver file first (see above) then you can install these bottles to add them to the screensaver. If there's a beer you'd like that's not available here drop me an email and I'll see what I can do!
At the moment I'm trying to add as many as possible. So check back often!
Heineken, Carlton Draught and Corona bottles are included with the screen saver.
Red = new addition
Asahi Super Dry (Japan)
Budweiser (USA)
Carlsberg (Denmark)
Grolsch Premium Lager (Holland)
Kronenbourg 1664 (France)
Miller Genuine Draft (USA)
Tiger Gold Medal Lager (Singapore)
---
MESSAGE TO BEER COMPANIES
I rarely meet a beer that I don't like, so I have the highest respect for beer companies of all shapes and sizes. If you'd like to have your beer included in the screensaver (and get a bunch of free advertising to boot!) then drop me a line! We'd love to include your beer in this screensaver! I usually just need a bottle so I can make a 3D model of it, then you're brew can be on the screen in all its glory!
If, on the other hand, your beer is included (which means I liked it enough to spend the time buying loads of it and making 3D models of the bottle) and you'd rather it wasn't included because you don't want free advertising, or for any other reason, then that's fine too! Simply drop me a line and I'll take it out ASAP. It'll make me sad, but I'll be happy to do it for you!
All the brands/designs are the property of their respective owners, I'm just trying to bring them to life in an artistic display for all beer lovers to enjoy and drool at.
If you want to go one step further and get a specific, stand alone screensaver in this style, featuring nothing but your own beer products, that's cool too. Contact me and I'm sure we can come to some sort of arrangement!
---
SETTINGS
To get to the settings screen go to Display options in Control Panel and
in the Screen Saver section click on Settings. This brings up the UC3D settings screen where you can set the countdown and display settings. To get to the settings for this screen saver select it in the Installed Modules list and click the button.
The following configuration options are available. (It is recommended that you play with the options to find what runs best on your PC and what you think looks best):
Background Image: Here you select what kind of background you'd like behind your bottles. You can have your current screen, your wallpaper, a random image, or a blank colour.
Path To Load Random Images From: If you select a random background, here is where you select which path the screensaver should load the random images from.
Blank Background Colour: If you select a blank background, you can click the box to set the colour of the screen which will be displayed behind the bottles.
Drunken Background Distortions: Select this if you'd like your background to wobble and waver as if you've had a few!
Display Clock: Turn this on if you'd like a clock with the current time to be displayed behind the bottles.
12 Hour Mode: Some people can't get their heads around 24 hour time, so if you turn this on the clock will only go up to 12!
Display Countdown To Beer O'Clock: Want to know how long you've got left til it's time to knock off work and have a beer? Then turn this on!
Time Of Beer O'Clock: Use the arrows to set the hour and minute that you want the Beer O'Clock countdown to count to each day.
Play Sound FX: Turn this on to hear the lovely clinking sound as the bottles hit each other, or if you only have a few bottles, they'll also clink against the edge of the screen.
High Detailed Shine: Turn this on for the high detailed reflection on the bottles. Turning this off may speed things up on slower machines, but it wont look as good.
Beer Selector: Here you can select which bottles you want to be included in the screensaver. Click the names in the list, and hold down CTRL to make multiple selections. You will then get a random selection from the highlighted bottle types. You can download more bottle designs from http://www.UselessCreations.com/beer
Number of Bottles: Here you can set how many bottles are on the screen at a time. Because the bottles are see-thru, they take a fair amount of CPU power to draw, so the more bottles you have the slower it will run.
Bottle Scale: Lets you set the size of the bottles. Use this in conjunction with the amount of bottles option to get the look you're after. Bigger bottles look better with a lower amount, and smaller bottles look better when you have heaps.
---
RELEASE NOTES
I like beer. It tastes good and sometimes makes the world seem like a better place than it actually is. When I go out, I always try to test a beer I haven't tasted before. The world is full of fantastic beers from mass producted masterpieces, to rather chewy microbrewery jobs. It's worth testing them all! In moderation, of course.
This screensaver is a celebration of all the beers of the world. Not that every beer in the world can be included, but with the add-on system, I do aim to release as many as possible as free add-ons for all registered users to enjoy.
To check out the currently available add-ons go to:
http://www.UselessCreations.com/beer
This is a complete re-write of an old screensaver I did many years ago. I hope you like it! The bottles look better with the new shine, and I'm hoping it all works better in general. Hope you all like it!
And remember, we're not trying to promote alcoholism or anything. If you're going to drink, drink responsibly! Never drink and drive! Always carry a designated driver in your glove box! Don't operate heavy machinery while intoxicated! Try not to go out in the middle of the night in a drunken haze and make sweet, sweet love to your neighbour's bird bath because you thought it was giving you the eye!
I think that's warned against everything... if you spot any bugs, let me know!
Enjoy!
---
VERSION HISTORY
v2.0 - 1st October, 2007 - Almost Complete Re-Write
New high detailed shine to make the bottles look nicer!
Better bottle selector so you can mix and match as you please.
New background options.
Lots of little changes!
v1.0 - 22nd November, 2004 - Original Release
Beer bottles float around your screen in stunning 3D!
Configurable countdown to Beer O'Clock.
Optional Clock.
Sound FX.
---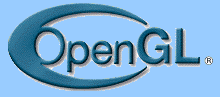 Brought to you thru the endless magic of OpenGL!