This is the WINDOWS version.
Looking for the Mac OS X version? Click here!

Version 1.0 for WINDOWS - 22/09/2008
By
Robert Bennett


Please note: NEVER link directly to the files listed below, always link to this page. These files will move due to bandwidth restrictions, but this page will always have the latest links.
Click here to download!
---
REGISTER NOW FOR JUST US$9.95!
Register now to get rid of all the annoying nag messages that pop up!
The full version also lets you have more cats at once, and includes 3 dog types, with 13 patterns/colours each!!

There are 2 ways to get the full registered version of this screen saver:
You can register just this screen saver for just US$9.95 and just get rid of the nag-screens from this screen saver, OR you can register UC3D and get full access to all past, present and future UC3D v1 screen savers for the one low price!! Click here for all the UC3D info.
---
RELEASE NOTES
I started this screensaver sooooo long ago! I had requests for it as soon as I released 3D Desktop Dogs, and organised for the cat models to be made over 6 months ago!
But after I started my dear old mum passed away from cancer, and then thru a freak accident I broke my hand. So as you can imagine I haven't been able to spend much time working this year!
Anyway, here it is! There's a lot more that I wanted to add to this, and maybe I'll do it in time, but I think it's still so much fun to watch anyway. The kitties are way too cute. Not sure they out cute the dogs, but if you're a cat person you'll probably argue with me!
This has to be the shortest description I've written, but I'm still in a lot of pain trying to type!
As always, enjoy and let me know if you spot any bugs! Meow!
Enjoy!
---
VERSION HISTORY
v1.0 - 22nd September, 2008 - Original Release
Loads of 3D cats run around your screen leaving footprints.
The cats play with balls of wool and rubber mice.
Full version has 3 cat types, with 13 patterns/colours each! That's over 30 different cats!
---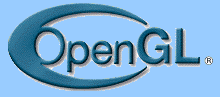 Brought to you thru the endless magic of OpenGL!