This is the MAC OS X version.
Click here for the Windows version!
Version 1.0.1 for MAC OS X 10.3 or higher - 19/07/2007
UNIVERSAL BINARY VERSION
By
Robert Bennett
Please note: NEVER link directly to the files listed below, always link to this page. These files will move due to bandwidth restrictions, but this page will always have the latest links.
Click here to download!

---
It takes endless hours of work to produce nifty 3D screen savers at the high quality you have come to expect from Useless Creations, and all we ask in return is a very small fee! Compare it to other places, and we're sure you'll agree that you get far more bang for your buck right here! Without your support we wouldn't be able to keep bringing you screensaver after nifty screensaver, which includes our cool free offerings as well as our even cooler shareware stuff. So as long as you keep supporting our work, we'll keep working tirelessly to help you avoid doing any work by watching your screen for hours on end!
When you register the 3D Desktop Jigsaw Puzzle Screen Saver, you get:
The full, registered, unrestricted version of one of the niftiest screensavers on the planet!
A virtual visit to the Giza Plateau, without the tourists!
Cool 3D Camels, without that 3D Camel smell!
The last surviving wonder of the ancient world, in 3D!
No nag screens! Nothing pops up at the start, nothing pops up in the corners, nothing pops up at all. All you get is the action!
But more importantly, you'll help support Useless Creations, which means I'll be able to keep developing nifty screen savers for Mac OS X!
All this for just US$5! How can you resist?!
Click here to find out how to register and get the full version straight away!
---
Release Notes
I was lucky enough to go to the Pyramids in Egypt and it was nothing like what I expected. I thought they'd be way out in the desert somewhere, but the city comes right up to them. There's even a Pizza Hut just across the road from the Sphinx. What stunned me most, which is totally stupid, but it was the amount of people that were there. It's insanely crowded for such an open space. But I'd waited my whole life to go see them, so I guess it makes sense that everyone else has too...
All the said, the experience is amazing. Egypt in general is a fantastic country to visit. Friendly people and mind blowing sights to see. I can't rave enough about it.
So anyway, I decided to make a bit of a virtual version of the pyramids for everyone to enjoy from the comfort of their own homes. I'll say straight off that the layout is not totally accurate, but it just gives you some idea of what they're like. The pyramids them selves are to scale, but I'm not so sure about the Sphinx (it's smaller than you think!) or the placing of some things. The temples included here aren't all still standing either, or they've been buried over time. This is still pretty close tho, and the best part is that all the tourists, the roads, and the city have been removed. So you can just sit back and enjoy the peace and quiet as the camera cruises around the pyramids.
There's also camels randomly wandering around just to help give you a sense of scale. They're to scale with th pyramids and everything else too. So you can see just how big these things are.
I added in some atmosphere effects too to help show the size. So when you're viewing from the Great Pyramid the other pyramids in the distance are actually a bit hazy. I love the way it looks. The camera also rides the virtual camels occasionally, which I think is cool but not as cool as I expected.
I really didn't know how this was going to turn out or what it was going to do, but I love the result. It's just so peaceful and relaxing. I find myself watching it for hours on end just listening to the wind noise.
If you get the chance, go and see the real thing. It's worth the trip.
Enjoy!
---
Version History
v1.0.1 - 19th July, 2007 - Bugfix
Some people reported problems with a weird flashing black screen stopping the saver from starting properly, this is now fixed!
v1.0 - 25th March, 2007 - Original Release
Experience a virtual visit to the Pyramids of Giza, in Egypt.
The Giza Plateau is recreated, including all the pyramids, the Sphinx and more.
Camels roam around, and the camera even rides one for a virtual tour of the pyramids.
Random camera movement means you always get a different display of the 3D plateau.
---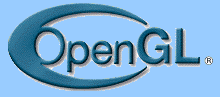 Brought to you thru the endless magic of OpenGL!