Have you tried A Very 3D Christmas Screensaver yet? You can run both this and that at once and it will switch between them! So download both and get double the Christmas spirit!

Version 1.0 for Windows - 01/11/2004
By
Robert Bennett


Please note: NEVER link directly to the files listed below, always link to this page. These files will move due to bandwidth restrictions, but this page will always have the latest links.
Click here to download!

---
REGISTER NOW FOR JUST US$7.50!
Register now to get rid of all the annoying nag messages that pop up, AND you'll also get access to Frosty the Snowman!
There are 2 ways to get the full registered version of this screen saver:
You can register just this screen saver for just US$7.50 and just get rid of the nag-screens from this screen saver, OR you can register UC3D and get full access to all past, present and future UC3D v1 screen savers for the one low price!! Click here for all the UC3D info.
---
UPGRADE YOUR VIDEO DRIVERS
No matter what version of Windows you are using it is recommended that you make sure you are using the latest drivers for your video card. If you have any problems (slow, jerky, crashing, freezing) they can almost always be fixed by simply replacing your outdated drivers.
The latest drivers for your card are available from the manufacturers website. They are always working on upgrading the drivers, so make sure you upgrade them!
Some common manufacturers websites are:
ATI
Matrox
nVidia
PowerVR
---
Watch your desktop get turned into a wintery scene as snow begins to fall and settle on top of your Windows! If you've been really good all year, Santa may even visit your desktop to deliver some presents. This fun, seasonal 3D screensaver will have you in the Christmas spirit in no time with its optional countdown to Christmas day, and over 50 different Christmas carols as background music! Among the many different options for controlling the display and snow, the full registered version also lets you select between Santa Claus and Frosty the Snowman coming to visit your desktop.
If you install this and A Very 3D Christmas Screensaver, UC3D can be set to switch between them after a certain amount of time! Go to the screensaver Settings and try it out!
Click here for more info on UC3D and how it works.
---
I suddenly had an idea to have snow falling over the desktop. Simply enough, and once I had it done I worked out that you can actually have the snow settle ontop of any Windows you have displayed on the screen. When I got it going, I was amazed at how cool it looked. I'm sure it's been done before, but I haven't seen it myself so I was blown away. And I decided it'd make a cool Christmas screensaver.
But not by itself. So I made a new Santa and got him to balance presents, juggle and generally walk around the screen being Santa. Just to give you something else to look at besides the snow.
Then I got sick of Santa and added Frosty the Snowman. He took some doing. I originally made him with legs, but he just didn't look right. So now he kind of slides around the screen legless. He reminds me a little of a Dalek somehow, only a lot less evil. I decided to make him only available in the full registered version since people who register deserve extra stuff. I can't keep making these, or any other screensavers, if people don't register!
Anyway, in general I think this is a nice little screensaver that's worth watching. I thought after a few years you guys might want something other than my A Very 3D Christmas Screensaver to run in the silly season. Thanks to the magic of UC3D, since they both use it, if you install this and that it will switch between them every few minutes so you wont get bored! You get set it to do this at whatever interval you like, or not at all. It's up to you. For more info on UC3D go to: http://www.UselessCreations.com/uc3d
Ofcourse if you register UC3D you get the full versions of both this and that. If you just want to register this one, then you can do that too. You can get the full version straight away from: http://www.UselessCreations.com/xmas/register
As always, if you find bugs, let me know!
Enjoy, and have a Merry Christmas!
---
VERSION HISTORY
v1.0 - 1st November, 2004 - Original Release
Snow gently falls on the desktop and settles ontop of your Windows!
Santa or Frosty (Frosty is only available in the full version) walk around your screen playing with presents and being Christmassy!
Over 50 Christmas Carols as background music. Enough to drive your co-workers mental!
Optional Countdown to Christmas day, and many other options.
---
This screen saver is Copyright © Robert Bennett 2004.
---
This screen saver is provided as is. The author takes no responsibility
for any damage that is done to your system thru it's use.
It works fine for me! If it doesn't for you, it aint my fault!
This product is not guaranteed to save your screen from burn in or any
other form of damage. (eg. sending it out into the snow to find Frosty's lost sock)
---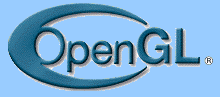 Brought to you thru the endless magic of OpenGL!