This is the MAC OS X version.
Click here for the Windows version!
Version 1.2 for MAC OS X 10.3 or higher - 03/02/2009
UNIVERSAL BINARY VERSION
By
Robert Bennett
Please note: NEVER link directly to the files listed below, always link to this page. These files will move due to bandwidth restrictions, but this page will always have the latest links.
Click here to download!

---
REGISTER NOW FOR JUST US$9.95!
It takes endless hours of work to produce nifty 3D screen savers at the high quality you have come to expect from Useless Creations, and all we ask in return is a very small fee! Compare it to other places, and we're sure you'll agree that you get far more bang for your buck right here! Without your support we wouldn't be able to keep bringing you screensaver after nifty screensaver, which includes our cool free offerings as well as our even cooler shareware stuff. So as long as you keep supporting our work, we'll keep working tirelessly to help you avoid doing any work by watching your screen for hours on end!
When you register the 3D Desktop Dogs Screen Saver, you get:
The full, registered, unrestricted version of one of the niftiest screensavers on the planet!
The full version has different types of dogs, with 25 colours/patterns each! That's about 100 different puppy dogs!
No more 3 dog limit! The full version lets you have up to 30 dogs running around at one, as long as your Mac can handle it!
No nag screens! Nothing pops up at the start, nothing pops up in the corners, nothing pops up at all. All you get is the action!
But more importantly, you'll help support Useless Creations, which means I'll be able to keep developing nifty screen savers for Mac OS X!
All this for just US$9.95! How can you resist?!
Click here to find out how to register and get the full version straight away!
---
Release Notes
Been a while since a new release with all the crash problems and other annoying stuff going on, but I've managed to put one together that I think is quite nifty!
I like dogs, but I don't have one anymore. Anyway, I figure other people might like dogs too. I know, it's unlikely, but you never know!
So I decided to put a dog screensaver together. The dogs run around your desktop leaving footprints and generally behaving like dogs. There's lots more I could do with this one, but I thought I'd better release it now and see if you guys like it before spending more time working on it. So here it is, and I think it's actually pretty good!
The artist who made the dog models is truly talented, they're very cute indeed, but they're not realistic dog breeds. Just thought I'd throw that out there so you know that I know they're not realistic dog breeds. Sometimes I get some funny questions so I thought I'd head a few off early... :)
The trial version only has 2 types of dogs in it, with 5 colours/patterns. But the full version has 5 different dog types with 25 colours/patterns each! So that's about 100 different puppy dogs running around in the full version!
Anyway, I hope you all enjoy this one. It's cuter than the cutest thing I can think of, which wont be everyones cup of tea, but it's fun to watch anyway!
Enjoy!
---
Version History
v1.2 - 3rd February, 2009 - Background Image Update
Changed screen grab functions to capture correctly for each screen on a multi-display system.
Added option to let you set the detail level of the image you're using as your background.
Added option to let you tile the background in 3D so you can set it to grass or something and have one big field of grass.
v1.1 - 19th December, 2007 - Leopard Update
Leopard (OS X 10.5) and some older versions will give the screensaver a black screen to capture when the screensaver password option is turned on. The screensaver now attempts to detect this and display your wallpaper image instead, so that you don't just get the black screen OS X is trying to display!
v1.0 - 26th June, 2007 - Original Release
Loads of 3D dogs run around your screen leaving footprints.
Full version has 5 dog types, with 25 patterns/colours each! That's about 100 different dogs!
---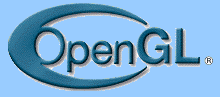 Brought to you thru the endless magic of OpenGL!