Looking for the Windows version? Click here!
Version 1.1 for Mac OS X 10.3 or higher - 17/07/2008
UNIVERSAL BINARY VERSION
By
Robert Bennett
Please note: NEVER link directly to the files listed below, always link to this page. These files will move due to bandwidth restrictions, but this page will always have the latest links.
Click here to download! (Just 375kb)

---
Click here if you need help downloading your full registered version.
---
REGISTER NOW FOR JUST US$7.50!
It takes endless hours of work to produce nifty 3D screen savers at the high quality you have come to expect from Useless Creations, and all we ask in return is a very small fee! Compare it to other places, and we're sure you'll agree that you get far more bang for your buck right here! Without your support we wouldn't be able to keep bringing you screensaver after nifty screensaver, which includes our cool free offerings as well as our even cooler shareware stuff. So as long as you keep supporting our work, we'll keep working tirelessly to help you avoid doing any work by watching your screen for hours on end!
When you register the 3D Matrix Code Screen Saver, you get:
The full, registered, unrestricted version of one of the niftiest screensavers on the planet!
No nag screens! Nothing pops up at the start, nothing pops up in the corners, nothing pops up at all. All you get is the action!
But more importantly, you'll help support Useless Creations, which means I'll be able to keep developing nifty screen savers for Mac OS X!
All this for just US$7.50! How can you resist?!
---
HOW DO I DISPLAY MY OWN IMAGES?
It's easy! Put all the jpg, gif and png files you want to display in a folder somewhere on your Mac and remember where you put them.
Now go to the screensaver settings as explained above.
Once on the settings screen for 3D Matrix Code Screen Saver, enable the option "Display Pictures In The Code", then click the big button below "Folder Containing Images To Display".
A dialog box will open up that lets you select a folder. Find the folder with your images in and select it. Then click Open.
And that's it. If you have selected a folder with the correct type of images in it (jpg, gif or png) the screensaver will now display them within the code. You can now set the picture delay and other options to whatever you like!
---
USELESS RELEASE NOTES
Been a long time since an update, and the feature I've had the most requests for has finally been put into the Mac version!
You can now display your own images in the code. This means as the code falls, it will change colours and display a picture. It's hard to explain, but if you start back a bit from your monitor, you'll see the effect properly and it looks very nifty! It works best with small glyphs, and high line density. Try it!
Enjoy!
---
Release Notes (v1.0.4)
I hadn't looked at this one in a while, and I spotted something I didn't like. It was limiting the frame rate, so I've re-written it a little. You may or may not notice a difference, but on my Mac Mini the whole thing is much smoother now. Looks cool as!
Enjoy!
---
Release Notes (v1.0)
Ever since I started making screensavers for Windows, I've had Mac users asking me if I can give them a Mac version to use. Unfortunately tho, you need a Mac to write stuff for the Mac (as far as I know anyway!), so it wasn't something I could do easily.
Lately tho, I was looking for a new challenge, so I decided to give in. I forked out the cash for a Mac and started to try and work out how to make Mac OS X screen savers.
And this is the result! I decided to do the Matrix one first because it's been so popular, and it's a little more simple behind the scenes than some of my other stuff. I have however cut out some of the options. I've taken out the pictures that are displayed in the code. If enough people want that option, I'll work it out and put it in a future version. Probably just as a registered version option so you can display your own pics in the code.
I've had to make this a shareware release to try and make up the cost of the Mac. It was far from free! Hopefully you guys will enjoy this enough to pay the measely US$7.50 fee to get the full version, and help me keep going with this Mac stuff. If there's enough support I'll go on and convert more of my Windows screensavers to work with Mac OS X, including the festive ones and the nifty free ones. So your registration will bring more cool stuff in the future, not just updates to this thing.
If you'd like to register, you can get the full version straight away here:
http://www.UselessCreations.com/mac/matrix/register
As I said, this is my first Mac OS X release, so there may be bugs. If you spot any, let me know! Feedback is always welcome.
If you're looking for the Windows version, it's available with all the other stuff on the website.
Enjoy!
---
Version History
v1.1 - 17th July, 2008 - Major Update
Added option to display your own images within the code! You can now have your own Matrix style slideshow!
Updated for Leopard.
Lots of other fixes / changes!
v1.0.5 - 22nd March, 2006 - Update
Updated to be a Universal Binary so that it will now run on any Intel or PowerPC Mac running OS X 10.3 or higher.
v1.0.4 - 18th November, 2005 - Update
Made a change that should make it run a whole lot smoother on most machines.
v1.0.3 - 10th June, 2005 - Bugfix update
I forked out the cash to buy the Tiger update (I only just bought the damn Mac and I have to upgrade already??), and fixed the random crashes under 10.4 (I can't make it crash anymore on my Mac anyway).
v1.0.1 - 2nd May, 2005 - Bugfix and Minor update
The colour picking panel's weren't closing when you closed the settings. Fixed.
The clock was showing up on all screens, even if you had selected to only display on the primary screen. Should be fixed now.
I had a complaint about the clock being on all the time in the one place, so it now fades on and off.
v1.0 - 25th April, 2005 - Original Mac Release
Ported by me from my Matrix Trilogy 3D Code Screensaver for Windows.
Matrix code falls in 3D.
2D Mode also available, aswell as heaps of other options.
---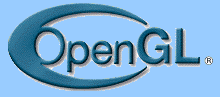 Brought to you thru the endless magic of OpenGL!