Looking for the Mac OS X version? Click here!


Version 3.0 - 26/05/2005
By
Robert Bennett


Please note: NEVER link directly to the files listed below, always link to this page. These files will move due to bandwidth restrictions, but this page will always have the latest links.
Click here to download!
---
---
REGISTER NOW FOR JUST US$5!
Register now to get rid of all the annoying nag messages that pop up!
With the full registered version, you'll also be able to download and install heaps of additional currencies from all over the world!! You can see what's currently available below.
There are 2 ways to get the full registered version of this screen saver:
You can register just this screen saver for just US$5 and just get rid of the nag-screens from this screen saver, OR you can register UC3D and get full access to all past, present and future UC3D v1 screen savers for the one low price!! Click here for all the UC3D info.
---
CURRENCY PACKS
Here is a list of currency add ons available for download. Remember, you need the full registered version of Moolah! v3 for these to work (see above) then you can install these currencies to add them to the screen saver. If there's a currency you'd like that's not available here drop me an email and I'll see what I can do!
At the moment I'm trying to add as many as possible. So check back often!
Australian and USA currencies are included with the screen saver.
Red = new addition
Canadian Dollars
Chinese Yuan
EUROs
Hong Kong Dollars
Japanese Yen (Updated 2004 notes)
Iceland Kronur
Iraqi Dinars
Korean Won
Mexican Pesos
New Zealand Dollars
Russian Rubles
Saudi Arabian Riyal
South African Rand
Swedish Kronor
Swiss Francs
Turkish Lira
UK Pounds
---
RELEASE NOTES
It's been nearly 2 whole years since I last did an update to this screen saver, but it continues to be one of the most popular. So I recently converted it to work on the Mac. This meant I had to change the currency data file format, so I decided I'd better update the Windows version aswell so that they both use the same files. This also means that only the full registered version can use the additional currency files now, which is how it works on the Mac.
I've also made a few tweaks and changes. The main visual one is spinning notes. I was sitting watching the screen saver and I decided it wasn't right that all the notes floated. If you drop a note it rarely floats. It spins down to the floor, or it does for me anyway, so I thought I should add spinning notes into the mix. It's weird how what sounds like such a minor change can actually make a big difference to the display in general.
Anyway, this is an old favourite and I hope you all keep on enjoying it. It's still only US$5 to register for the full version aswell! That's not a lot of moolah!
Enjoy!
---
VERSION HISTORY
v3.0 - 26th May, 2005 - Major update
New data file format to bring it in line with the Mac version.
Additional currencies now only work with the registered version (sorry!).
Notes now spin aswell as float.
Lots of small tweaks n fixes.
v2.0 - 22nd July, 2003 - Major update
Complete re-write from scratch and converted to work with UC3D.
Now much faster and 86% niftier.
Added currency add-on system so new currencies can be added quickly and easily.
Added new options.
v1.5 - 30th June, 2002 - Update Release
Added the most requested currency: English Pounds.
Added new scans of all the Euro's.
Added the 200 and 500 Euro notes.
Lots of little behind the scenes changes.
v1.0 - 30th May, 2001 - Original Release
Money, money, money floatin' floatin' floatin!
---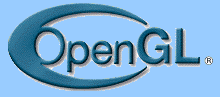 Brought to you thru the endless magic of OpenGL!