Looking for the Windows version? Click here!
Version 1.1 for Mac OS X 10.3 or higher - 11/09/2007
UNIVERSAL BINARY VERSION
By
Robert Bennett
Please note: NEVER link directly to the files listed below, always link to this page. These files will move due to bandwidth restrictions, but this page will always have the latest links.
Click here to download! (1.3mb)

---
REGISTER NOW FOR JUST US$7.50!
Ever since I started making screensavers for Windows, I've had requests for Mac versions. So I decided to go and buy a Mac so I could make Mac OS X screensavers for you guys. Problem is, the Mac cost me a fair amount of cash. So I've made this screensaver shareware. It's only US$7.50 to register and get rid of all the nags that pop-up, and all the intro banners at the start. You'll also be able to download additional currencies! But more importantly, you'll help support Useless Creations, which means I'll be able to port more of my Windows screensavers to work under OS X, including my other shareware and some of the very cool FREE ones.
So register now to get the full version, help me pay for my Mac, and look forward to more cool 3D screensavers in the future!
Click here for all the details.
---
Settings
To get to the screen saver settings go to System Preferences, then Desktop and Screen Saver, select this screensaver and slick on Options.
The following configuration options are available. (It is recommended that you play with the options to find what runs best on your Mac and what you think looks best):
Displayed Currency: Here is where you select which of the installed currencies you want to be displayed. If you'd like a mix of all the available currencies, select "Mix Currencies".
Viewing Angle: This option lets you select how you see the falling notes. Front On means they will fall from top to bottom of the screen, Top Down means they will fall away from the camera, and Bottom Up means they will fall towards the camera. Selecting Random Rotation will mean the view rotates around randomly in 3D.
Randomly Zoom In On Notes: Turn this on to randomly zoom in and see a close up of one of the falling notes.
Size Of Notes: You can set how big you want the money to be with this option.
Amount Of Notes: This is where you set how many notes are falling.
Show Clock: If this is on the current time will be displayed in the middle of the screen.
12 Hour Mode Clock: For those of you who can't work out what time 17:23 is, you can now switch this on and get the time displayed in 12 hour mode.
Clock Size: Lets you set how big the clock is on screen.
Display On Primary Monitor Only: If you have more than one display attached to your Mac, you can select this to make it only display the screensaver on the main display.
Restore Default Settings: Click this to reset all the screensaver settings to what they were when you installed it.
---
Downloading New Currencies
(Full Registered Version Only)
To get to the download screen, click on the "Download Currencies" tab on the screen saver Options screen. With the trial version, all you can do on this screen is check which currencies are available. With the registered version you can actually download them, all you need to do is follow the steps on screen. Closing the settings sheet while any downloads are in progress will cancel the current download, and of course, you need to be connected to the internet to be able to download new currencies.
After downloading a currency, the screen saver needs to be restarted for the new currency to be available.
If your local currency isn't available, but you'd like to see it added, let me know. I'll do my best to add as many as possible.
The button at the bottom lets you set where the downloaded currency files are kept on your machine. The screen saver will create a default directory for you when it runs, however you are welcome to change it. Remember though, if you change the directory the screen saver will not be able to find any currencies in the previous directory, and you will need to give any users who are going to use the screen saver permission to at least read from the folder so they can use the data files, and they will need write permission if you want to allow them to download currencies aswell.
Some of the additional currencies currently available are (US Dollars and Australian Dollars are included with the screen saver):
EURO's
Canadian Dollars
Chinese Yuan
UK Pounds
New Zealand Dollars
Hong Kong Dollars
Iceland Kronur
Iraqi Dinars
Japanese Yen
Korean Won
Mexican Pesos
Russian Rubles
Saudi Arabian Riyal
South African Rand
Swedish Kronor
Swiss Francs
Turkish Lira
---
Release Notes
After the great response to my first Mac OS X released, I figured I'd better keep going. I got a lot of nice emails from people saying how thankful they were that I'd finally started doing stuff for the Mac, which was a good change the usual emails I get abusing me about my choice of shoes.
So I looked at which of my screen savers have been most popular, and this one definately stands out. I first released Moolah! about 4 years ago, and it's been consistantly popular ever since.
This version is probably the best yet, and has a feature I never managed to get working under Windows, but which works nicely on the Mac. You can actually download new currencies straight from the settings screen. It's so much better than having to release separate downloads for each file and then explain how to install them, so I'm really hoping it works as well for everyone else as it does for me!
I've made a few changes to the screen saver display, but it hasn't changed much since the day I first wrote this thing. Basically, money floats down the screen and you sit there drooling like a mental patient.
This is a shareware release, and the additional currencies only work with the full version.
So if you'd like to register, you can get the full version straight away here:
http://www.UselessCreations.com/mac/money/register
This is only my second Mac OS X release, so there may be bugs. If you spot any, let me know! Feedback is always welcome.
If you're looking for the Windows version, it's available with all the other stuff on the website.
Enjoy!
---
Version History
v1.1 - 11th September, 2007 - Update
Updated the currency download system to make it faster with smaller downloads.
A few tweaks n fixes behind the scenes.
v1.0.4 - 21st March, 2006 - Update
Updated to be a Universal Binary so that it will now run on any Intel or PowerPC Mac running OS X 10.3 or higher.
v1.0.3 - 19th November, 2005 - Update
Old version was using my old code, so I've updated the guts of this thing and it should now run better.
v1.0.2 - 26th May, 2005 - Bugfix
Problems with System Prefs randomly crashing should now be fixed. However, it was so random it's hard to tell...
Problems with some people downloading currencies and getting the wrong filenames (so they didn't work) should also be fixed. Not a problem I've been able to re-create, but I've re-written it so it shouldn't happen.
v1.0.1 - 23rd May, 2005 - Minor Bug Fix
Found a few little bugs that I didn't like, and hopefully fixed them.
v1.0 - 21st May, 2005 - Original Mac Release
Ported by me from my Moolah! 3D Money Screensaver for Windows.
Money floats around the screen in 3D.
Includes US Dollars, and Australian Dollars.
Many more currencies available to download straight from the Settings screen (full registered version only).
---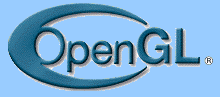 Brought to you thru the endless magic of OpenGL!