Version 1.21 - 05/01/2005
By
Robert Bennett
Rob@UselessCreations.com

Please note: NEVER link directly to the files listed below, always link to this page. These files will move due to bandwidth restrictions, but this page will always have the latest links.
Click here to download the Trial Version (1.3Mb)
(Remember it's only US$9.95 for the full version!)
---
---
---
HOW TO REGISTER
Register now for just US$9.95 and get extra features. You'll also help Useless Creations survive!!
The Full Registered version includes:
No nag screens.
Easter Bunny's Matrix move against dogs.
Aswell as Professor Poultry's Eggspress Rocket Boots, the Easter Bunny has access to the Eggspress Rocket Skateboard!
No Useless Creations logos popping up in the corners.
There are 3 ways to get the full registered version of this screen saver:
1. You can register just this screen saver by itself for just US$9.95 and just get rid of the nag-screens from this screen saver. Or,
2. You can register UC3D and get full access to ALL past, present and future UC3D v1 screen savers for the one low price!! Click here for all the UC3D info. Or,
3. If you want to get full versions of BOTH the Drunken Leprechaun 3D St Patrick's Day screensaver AND the Eggstremely 3D Easter screensaver, you can do so for just US$14.95! That's means you're saving US$5 off the second screensaver, so it's less than 1/2 price! To get the special double pack now, click here!
If you want to just register this screensaver by itself for only US$9.95, click here!
---
---
UPGRADE YOUR VIDEO DRIVERS
No matter what version of Windows you are using it is recommended that you make sure you are using the latest drivers for your video card. If you have any problems (slow, jerky, crashing, freezing) they can almost always be fixed by simply replacing your outdated drivers.
The latest drivers for your card are available from the manufacturers website. They are always working on upgrading the drivers, so make sure you upgrade them!
Some common manufacturers websites are:
ATI
Matrox
nVidia
PowerVR
---
RELEASE NOTES (v1.2)
I have been getting lots of requests already for a UC3D compatible version of this screensaver. So I've now gone thru and converted it. Along the way I've fixed all the bugs I could find and decreased the load time so it now loads almost instantly for me, as apposed to the almost 40 seconds of loading the old one did! Heaps better!
I've also decided to drop the price to US$9.95 so it's the same price as my other screensavers. Not sure how long they'll stay this cheap tho, so enjoy it while you can!
You can also get full access to this and all other UC3D v1 screensavers by registering UC3D for the one low price, for info on UC3D go to:
http://www.UselessCreations.com/uc3d
If you spot any bugs, please let me know!
Happy Easter and Enjoy!
---
RELEASE NOTES (v1.1)
Firstly, I just wanted to say thank you to the one person who noticed that on St. Patrick's Day the Easter Bunny wears a green vest.
This is a small update to fix a few cosmetic problems and small bugs that were annoying me. See the version history for full details.
Enjoy.
---
RELEASE NOTES (v1.0)
Almost as soon as Christmas was over I started working on this Easter screensaver, it's taken me that long to get it to do what I wanted.
What happens is the Easter Bunny, in all his real time 3D glory, roams around from backyard to backyard delivering easter eggs, jumping fences and overcoming dogs who stand in his way! He also has his own version of Q Branch in the form of Professor Poultry, a rather intelligent looking chicken who gives the Easter Bunny rocket boots so he can fly over houses dropping eggs, and the rocket skateboard* so he can zoom down the alley between houses throwing eggs over fences (* Registered version only).
This is one that you kind of have to watch to appreciate, and I'm sure the kiddies will love it.
To say this took a lot of work to do would be the biggest understatement since Britney Spears' manager said, "If we get this girl some implants she might sell a few records"! It's taken a stupid amount of work, and I guarantee you wont find anything else like it anywhere. From what I've seen of other Easter screensavers the closest you'll get is a pre-rendered "3D" spinning bunny thing which gets boring after about a millisecond. If you find anything even similar to this I will eat a live walrus, without the aid of tomato sauce.
I've also stuck 10 Easter related tunes in as background music for all of you who like to harm the mental stability of your co-workers.
This is a shareware release. So if you like the trial version you can register for just US$9.95 and get a few extra bits that I took out of the trial version to make it more value for money. You'll also help ensure that Useless Creations keeps producing these useless products in the future!
To register go to:
http://www.UselessCreations.com/easter/register
If you find any bugs please let me know.
Enjoy!
---
VERSION HISTORY
v1.2 - 20th January, 2004 - Update
Converted to work with the UC3D Screensaver System v1.
Now loads heaps faster!
Fixed as many bugs as I could find.
v1.1 - 23rd March, 2003 - Bugfix
Some cosmetic fixes to stop the skateboard suddenly appearing etc.
As per request, the dogs and Professor Poultry are now encountered slightly more often.
On some slower machines, when eggs were dropped they wouldn't touch the ground. They should now bounce a bit and settle on the ground.
Also on some slower machines the eggs could fly right thru the dog's head which caused problems. This should now be fixed too.
1.0 03/03/2003 Original Release
Easter Bunny goes thru backyards delivering eggs
Dogs in some yards!
Professor Poultry's Eggspress Delivery Contraptions!
A selection of 10 Easter tunes as background music, all of which are guaranteed to drive your co-workers mental.
---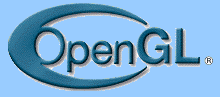 Brought to you thru the endless magic of OpenGL!