Version 1.1 - 26/01/2005
By
Robert Bennett
Rob@UselessCreations.com

Please note: NEVER link directly to the files listed below, always link to this page. These files will move due to bandwidth restrictions, but this page will always have the latest links.
Click here to download the Trial Version (664kb)
(Remember it's only US$9.95 for the full version!)
---
---
---
HOW TO REGISTER
When you get the full version of this screensaver you not only get rid of all the annoying nag screens, but you'll also be able to display as many pictures as your like, instead of just one!
There are 3 ways to get the full registered version of this screen saver:
1. You can register just this screen saver by itself for just US$9.95 and just get rid of the nag-screens from this screen saver. Or,
2. You can register UC3D and get full access to ALL past, present and future UC3D v1 screen savers for the one low price!! Click here for all the UC3D info. Or,
3. If you want to get full versions of BOTH the Drunken Leprechaun 3D St Patrick's Day screensaver AND the Eggstremely 3D Easter screensaver, you can do so for just US$14.95! That's means you're saving US$5 off the second screensaver, so it's less than 1/2 price! To get the special double pack now, click here!
If you want to just register this screensaver by itself for only US$9.95, click here!
---
---
UPGRADE YOUR VIDEO DRIVERS
No matter what version of Windows you are using it is recommended that you make sure you are using the latest drivers for your video card. If you have any problems (slow, jerky, crashing, freezing) they can almost always be fixed by simply replacing your outdated drivers.
The latest drivers for your card are available from the manufacturers website. They are always working on upgrading the drivers, so make sure you upgrade them!
Some common manufacturers websites are:
ATI
Matrox
nVidia
PowerVR
---
SETTINGS
To get to the settings screen go to Display options in Control Panel and
in the Screen Saver section click on Settings. This brings up the UC3D settings screen where you can set the countdown and display settings. To get to the settings for this screen saver select it in the Installed Modules list and click the button.
The following configuration options are available. (It is recommended that you play with the options to find what runs best on your PC and what you think looks best):
Display Countdown To St.Pat's Day: With this enabled a countdown to March 17th of the current year will be displayed.
Play Background Music: Turns on background music. There are over 100 different Irish tunes to help drive your co-workers insane. If you have problems getting the music to play, try installing DirectX8 or higher. You can get it from http://www.microsoft.com/directx
Background Music: If you like a specific Irish song you can select it here and only that piece of music will play. Selecting Random means random selections from the included tunes will play.
Number of Leprechauns: (REGISTERED VERSION ONLY) Here you can set how many Leprechauns you want to walk around at a time. PLEASE NOTE: Having more than one Leprechaun requires a very powerful PC to run smoothly..
No Offensive Behaviour: If you don't want the Leprechaun to vomit or urinate on your desktop, turn this on.
Use Desktop As Background: With this tuned on the Leprechaun will walk across whatever is currently on your screen, which it turned off he will walk across a screen that is the colour you have selected. PLEASE NOTE: The screensaver is designed to have this option turned on, however results may vary depending on your PC's configuration. If you have a crappy video card, it may not be able to handle the resolution you are using so the desktop image may be blurred or just look crappy in general. If you are using an OLD operating system such as 95/98/ME you may also have problems. All I can suggest is to try it and see. If you don't like how it looks, turn it off.
Background Colour: Click in the coloured box to select the colour who want the screen to be when you have the above option turned off.
Display Liquid Splashes: With this turned on some of the objects the Leprechaun tries to balance will spill and stain your screen.
Splash Drying Speed: If you have splashes turned on this lets you set how long they stay on the screen.
---
USELESS RELEASE NOTES
I started getting heaps of requests for a St Patrick's Day screensaver last week, but it was almost too late to do one. I decided to try anyway and, as you can see by the release date, I only just made it.
Basically this displays a Leprechaun wandering around being drunk. The main thing I could think of to do with St Patrick's Day was Leprechauns and green vomit, so that's where the idea came from.
I hope this thing isn't offensive in anyway. I love Ireland, and want to go back there one day. Altho I hope the Leprechauns are a little better behaved than this.
I didn't get to include everything I wanted to because I ran out of time, maybe I'll update it before next years! I did include as many Irish tunes as I could find to be background music. There's about 110!
This is a shareware release so if you like it, help me pay my bills and keep the website running by registering. It's only US$9.95!! The full version gets rid of all the annoying logos n stuff, and lets you have more than one Leprechaun on the screen at a time.
To register, go to:
http://www.UselessCreations.com/leprechaun/register
If you spot any bugs, please let me know!
Enjoy!
---
VERSION HISTORY
v1.1 - 26th January, 2005 - Update
Added countdown to March 17th of current year so the date doesn't need to be changed each year.
A few bug fixes and tweaks.
v1.0 - 17th March, 2004 - Original Release
A drunken Leprechaun wanders around your desktop celebrating St Patrick's Day.
Over 100 different Irish tunes as background music.
---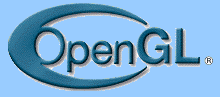 Brought to you thru the endless magic of OpenGL!